Store Information

Build-A-Bear Workshop®
Build-A-Bear Workshop®
It's the most fun you'll ever make! Choose from all kinds of furry friends, add lots of stuffing and make a wish on a heart. Personalize your furry friend by adding scents, sounds, outfits and accessories. Let your imagination soar and create your story at Build-A-Bear Workshop!
Make Your Party Plans Today
Choose your party package and let us make it a party to remember! At your Build-A-Party celebration, every Guest makes & takes home a furry friend, a Party Leader guides the adventure (5 or more Guests), and you'll enjoy party
games & fun-filled activities. Make your party plans at buildabear.com/party.
Deals & Events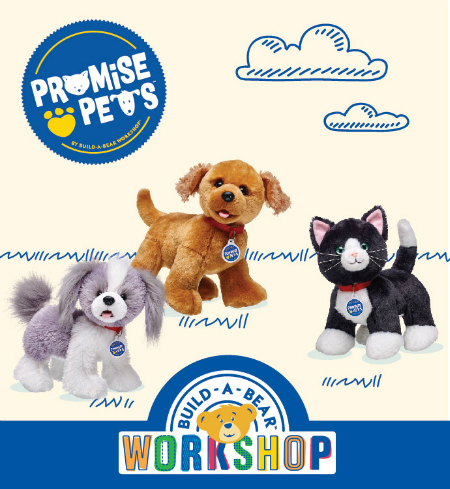 Yip! Ruff! Meow! Meet the Promise Pets Shih Tzu, Golden Retriever, Tuxedo Cat and online exclusive Lop Bunny!
Promise Pets from Build-A-Bear Workshop allow children the experience of owning, taking care of and playing with a make-believe pet of their very own. Now four more pets make their debut! The Shih Tzu, Golden Retriever and Tuxedo Cat join the Promise Pets menagerie, along with the online exclusive Lop Bunny. Each can be customized with outfits and fun play accessories, and the free Promise Pets app lets pet owners continue the fun on their devices!
(While supplies last. Outfits and accessories sold separately.)
Valid through March 31, 2017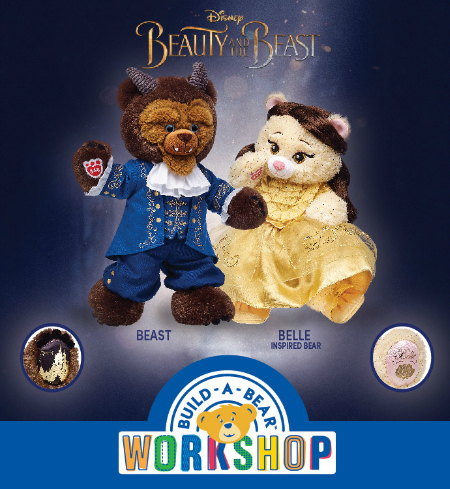 Make your own Belle Inspired Bear and Beast furry friend!
To celebrate Disney's live-action "Beauty and the Beast" film, look for the Belle Inspired Bear and the Beast furry friend that will delight anyone who loves the film. Just in time for Valentine's Day, these exclusive make- your-own furry friends feature
Beauty and the Beast and name imprints on their paw pads.
For everyone who grew up with Disney's timeless tale,
these new takes on the characters will make charming gifts for their children.
(While supplies last. Outfits and accessories sold separately.) © Disney
Valid through March 31, 2017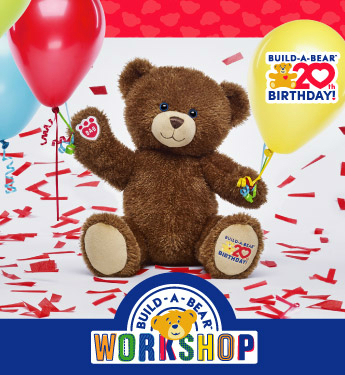 Build-A-Bear Workshop started with one store and a handful of dedicated employees. Today we continue to create amazing moments and share memories with Guests all over the world. The Limited Edition 20th Birthday Celebration Bear commemorates this special event. With posable arms and legs, a 20th Birthday emblem on its paw pad and super soft fur, this special one-of-a-kind bear celebrates a 20 year history of fun and furry friends!
(While supplies last. Outfits and accessories sold separately.)
Valid through March 31, 2017